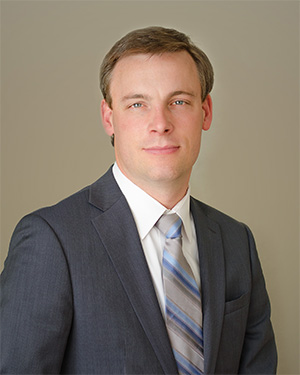 I feel truly blessed to spend my days helping so many remarkable people. Our connections enrich not only my life, but the lives of my staff and my family. Seeing a person open up and happily smile with confidence is a great thing.
Orthodontics allows me to help people change their lives: their personality and self-confidence blossom as they no longer feel self-conscious about crooked teeth. I experience a lot of personal satisfaction helping people overcome their insecurities by creating the healthiest, most beautiful smile for them.
I am passionate about the care I provide. I treat my patients the same way I would treat family members. I want my patients to be proud of the smile they've achieved: it takes hard, coordinated work from both of us to achieve the perfect results!
I love how everyone is different, how each person has a unique smile and unique personality. I feel honored to be part of so many people's lives and treasure the friendships that develop during treatment. It truly makes me happy to see patients, present and former, out in our community, happily sharing their smile with others. Dr. Robert E. DeKay
Education and Continuing Education
Chugiak High School, Eagle River, AK
Bachelor of Science, University of Alaska, Anchorage
Doctorate of Dental Medicine, University of Louisville School of Dentistry
Advanced Education in General Dentistry, University of Cincinnati, University Hospital
Orthodontic Certificate, University of Louisville School of Dentistry
Continuing education is part of Dr. DeKay's commitment to his patients. Each year he completes many courses, in addition to attending meetings, lectures, and seminars. He takes classes through the prestigious Kois Center for Dental Excellence and remains current on research findings published in orthodontic and dental journals.
By pursuing continuing education, Dr. DeKay ensures he's up-to-date on trends, technologies, and techniques. This allows him to deliver the best, most effective orthodontic treatment in the shortest amount of time, and creates the strongest, happiest smiles for his patients.
Professional Memberships
American Association of Orthodontists
Pacific Coast Society of Orthodontists
Alaska State Society of Orthodontists
Personal Life
Dr. DeKay grew up in a military family. He was born in Arizona but lived in Massachusetts, Georgia, Japan, Texas, Kentucky, and Germany before coming to Eagle River in 1993. After graduating from Chugiak High School in 1995, he served a two year church mission in Korea and then returned to Eagle River while attending the University of Alaska in Anchorage. After he finished dental school and his residencies, Dr. DeKay returned to Eagle River and loves being home.
Dr. DeKay and his wife, Bethany who's originally from Anchorage, have four children: Hannah, Winnie, Bobby, and Jack. When he's not caring for patients, Dr. DeKay is usually building something at home or camping throughout the state. He loves Valdez: in 2010 he took over a practice there and now feels it's his second home.
In the winter Dr. DeKay enjoys time at the family cabin and riding snow machines. During the summer he spends as much time on the water as possible.