We recognize that all of our patients are unique and deserve to receive orthodontic care that reflects their individual needs. Our experienced and talented team is committed to working with you and your family to create a comfortable, stress-free, and rewarding orthodontic experience every time you visit our practice. We are pleased to welcome you and your family, and we look forward to working with you.
---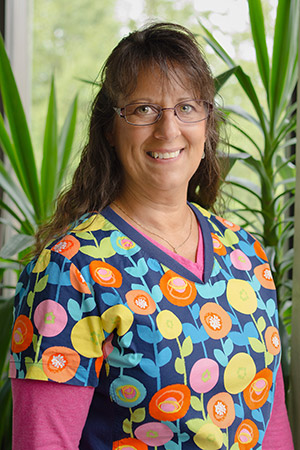 Petra
Orthodontic Lab Tech
I have been working in orthodontics since 1982 and joined Dr. DeKay's practice in 2000. Dr. Eldon is friendly, professional, and excited to share his knowledge of orthodontics so I am always learning something new. Dr. Robert is a lot like his dad, which makes for a great office atmosphere! My favorite thing about orthodontics is watching the changes happen with patient treatment, and I love making the appliances, too!
I am married to Glenn and have a beautiful daughter, Lily! When I'm not in the office I'm with my family!
---
Andrea
Treatment Coordinator
I have been with ERO since the summer of 2011. I love Dr. Eldon's "aloha spirit" and Dr. Robert's growing-up in Alaska stories. They're both so kind and generous. I work with many of our new patients, so I spend a lot of time talking with patients and their parents. I like to hear about their sports, hobbies, and their travels.
I moved to Eagle River form Waipahu, Hawaii in 2009 with my husband and two children. We love our big yard, riding ATVs, camping, fishing, and archery. We have lived in a lot of places and Eagle River is our favorite!
---
Susan
Lead Orthodontic Assistant
I have been working in the field of orthodontics since 1976 and joined ERO in 1999. I feel so fortunate to be a part of this office! We have a great team that works really well together and has so much fun every day! It's like a party, and our guests are our patients who keep things lively and interesting! Of course, Dr. Eldon and Dr. Robert are great to work with as well; they always bring in new and innovative ideas to make our office the best it can be.
I came to Alaska in 1978. I have three children, all of whom have spent time in braces here and have great smiles. I like hiking, biking, kayaking, and spending time with family and friends.
---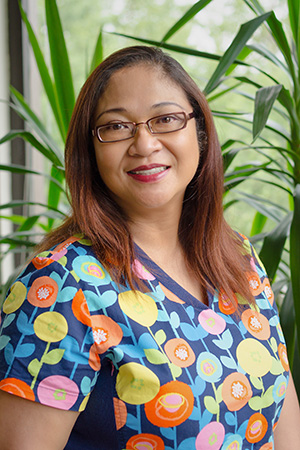 Arlyne
Orthodontic Technician
I joined Eagle River Orthodontics in June of 2008, bringing with me more than 20 years of prior experience. My favorite part of my job is seeing the reaction of each patient when they get their braces off and being a part of that special moment in their life. I enjoy working with both Dr. Eldon and Dr. Robert because of their cheerful and caring attitudes and enthusiasm for life!
I got married in 1990 to my husband, Armand, and have two children, Amanda and Adriana. I am proud to say that my daughter, Adriana, was in the top ten girls on "American Idol" in 2013! It was a lifetime experience for our family.
---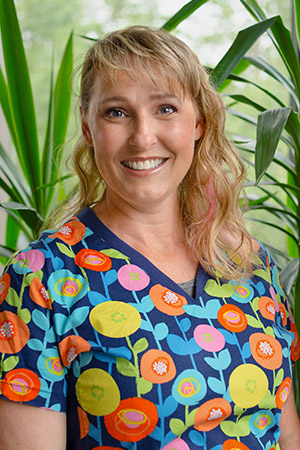 Julie
Orthodontic Technician
I have been working in orthodontics since 1990 and have been with Dr. DeKay since 2007. I love meeting new people and watching their self-esteem grow as their confidence and smiles change. It truly makes a difference in their lives! Our team is like one big happy family—we're so lucky that everyone likes each other!
I am married with five kids, two grandkids, and two dogs. I love spending time outdoors and also sell Scentsy in my free time.
---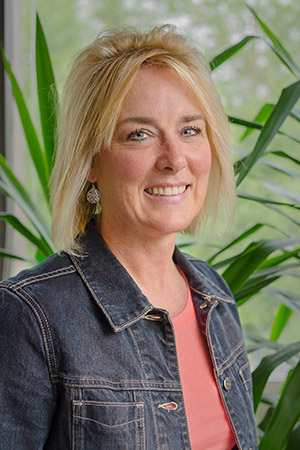 Angie
Office Manager
I am responsible for the day to day running of the office, doing everything from billing insurance claims and fielding financial questions to coordinating staff schedules. The group at ERO are extremely competent professionals who are highly trained and experienced. We love working together and love treating our patients whom we also consider to be friends. I love connecting with our patients and their families and seeing their excitement about their perfect smiles.
I've been blessed with four children, two daughters-in-law, two horses, a dog, and a cat. I am active in my church and love family history research, working on the farm, and staying in touch with family members.
---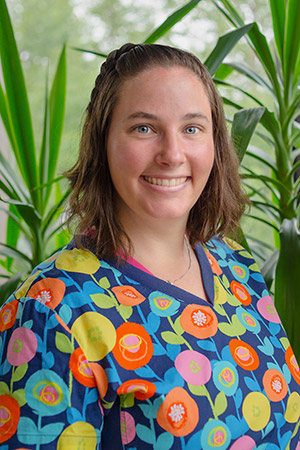 Jennifer
Orthodontic Technician
I began on-the-job training as an assistant when Eagle River Orthodontics first began, working summers and breaks while in college. Once I graduated, I worked full time until I took time off to be a stay-at-home mom. Now I am back working as an assistant part time! I enjoy helping patients and the success and happiness that comes with seeing their beautiful smiles! Our whole office works well together, and you can tell we all care for each other. It's a pleasure to work in an atmosphere where you want to be because everyone makes it a great place.
I am a loved wife and mother of four great children. Alaska is not the place I envisioned myself living when I "grew up" but it has turned out to be a beautiful place when the sun shines and our family does our best to be out in it. I enjoy reading good books and watching good movies, so if you have a favorite, let me know!
---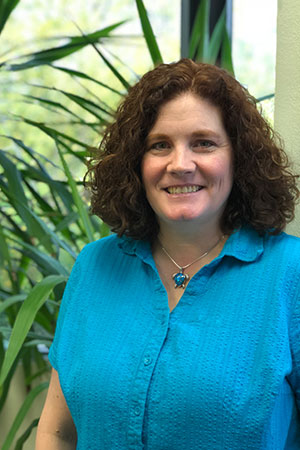 Shelley
Scheduling Coordinator
With Eagle River Orthodontics since: July 2018
Favorite Thing about Dr. Eldon: His Hawaiian shirts, good taste in music and his kind manner. He is always willing to teach me more about orthodontics since I am new in this field.
Favorite Thing about Dr. Robert: He is always smiling and happy and truly cares about his patients and staff.
Favorite Thing About Orthodontics: Getting to see the same patients often and getting to know them and their families. Seeing their beautiful smiles when they are done with treatment brightens my day!
Favorite Thing About My Job: Definitely the patients and my co-workers! We have so much fun while working and find any reason to have a pot-luck! The doctors and staff here all feel like one big family.
I have been married to my high school sweetheart for 26 years. We have four sons but recently became empty nester except for several fur babies. We have been in Eagle River a little over three years and absolutely love it! Every day is beautiful and here and the people are warm and friendly. I love football, movies, doing jigsaw puzzles and reading mysteries!
---